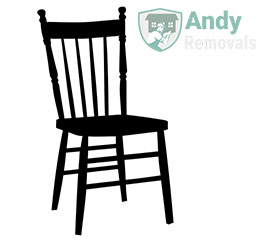 If you have ever had to move your home or your office you have probably been swarmed by the offers of numerous removal specialists that insist that their service is the best. These claims are dubious at best and often time their service is rigid and inflexible in its terms, especially when you need something small delivered. Andy Removals has just the thing for you – our single item removal service.
Fastest and handiest crew around
Small item deliveries, unlike their larger cousin require an extensive amount of care from the people that are doing it. Knowing precisely how to handle small packages is of vital importance.
We have one of the best London removal team, capable of extraordinary feats. They have all been selected from a pool of the most promising candidates for the job – those who have shown motivation and aptitude for our line of work. What follows is a grueling training process, after which, those still left standing, can truly call themselves relocation professionals.
The smaller quantities of cargo does not mean that the service is in any way less rapid, on the contrary! We have the best suited vehicles for the job, with excellent equipment and pro drivers.
Reliability and comfort
One of the key selling points of our service is just how easy to use it is. All you need is a working phone or internet collection and you are set to go. By booking a job with you take advantage of our full insurance and cheap rates.