Did you know that the average household contains around 300 000 individual items? This fact is not as impressive as it is annoying when you have to pack the items in your home, and offices are not a much different story. Instead of going through the tedium of the entire process by yourself you should rely on Andy Removals' competent packing services in London.
Got packers?
We are masters of all things moving related, capable of consistently outshining our competition in every single aspect. We manage to always be on top thanks to the dedication and handiness of our employees.
You would be hard pressed to find a London removals crew anywhere else that is as:
Experienced
Skilled
Friendly
as ours. Each and every member of it has undergone a strict selection and even stricter training. All this is done to ensure that are up to par with our standards.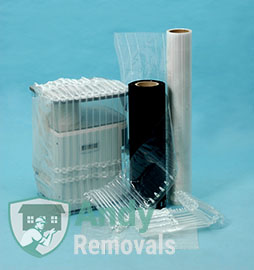 The quality of our work is extremely dependant on the materials we use, which is why we never go chap on packing supplies. High quality packing keeps both your belongings  and the environment safe, due to its strength and its biodegradability.
London's most flexible packing service
We offer partial and full packing services in London to all of our customers. In that way, they can choose whether they want us to prepare all of their possessions for transport or only the most fragile ones. That is also an important option for clients who are on a limited budget as the availability of such a choice can help them reduce their relocation expenses. Our secure packing in London is always thorough so whichever option you choose to go with, we assure you that we will still use a versatile selection of materials including durable cardboard boxes, bubble wrap and etc.
Using our services could not be easier
To get our excellent packing in London all you need to do is pick up your phone and dial our phone number, or, alternatively you could always book us online. Like all of our other services, this one comes with full insurance and flexible working times. Remember to ask for a price quote.
London may not be the most populous city in the world today but back in the late-19th and early-20th centuries, it had the highest population rates on a global level. More than 8.61 million people lived in the Big Smoke in 1939. In comparison, London's population today is about 8.77 million.