London the capital of England is home to some of the world's most famous areas and neighbourhoods. Here are some of the city's most popular districts.
The district of Soho, W1, lies in the City of Westminster and is perhaps London's most emblematic area. It is classified as an entertainment district and therefore is the location to some of the finest city's and most well-reputed public houses, nightclubs and entertainment venues. The Windmill Theatre and Raymond Revuebar are only two of the district's internationally known landmarks. Travelers describe Soho, W1, as a must visit London area. The district is linked to the other parts of the city by the nearby tube stations of Oxford Circus, Covent Garden, Piccadilly Circus, Tottenham Court Road and Leicester Square.
Interesting London areas
Fast moving services in London at a fair price
Moving home or office is never a time-consuming task with us. We, from Andy Removals, have remarkably speedy removal services in London. Our time-efficient manner of work does not hinder us from providing our customer with outstanding quality removals in London or to bombard them with amazing deals. We have excellent value rates and zero surcharges and the reason for that is our transparent pricing policy.
Top movers in London available even on holidays
For us, there is no bad time for new bookings. We work seven days of the week and we can be hired for an all-round removal in London in advance or on the same days. If you don't want to take a day off from work to move home, we will organise your move on a weekend or a bank holiday. When our standard working schedule doesn't work for you, book us after regular office hours.
The beautiful districts of Primrose Hill, NW8
The area of Primrose Hill may not be as flamboyant as the above mentioned district of Soho but is one of London's most affluent residential neighbourhoods. The area is home to several notable men and women. It is located in the Borough of Camden and shares common boundaries with several high end districts such as Belsize Park, Swiss Cottage and St. John's Wood. Primrose Hill, NW1 lies in close proximity to the London Zoo, one of the city's most visited touristic sites.
Check out these Northern London districts
A new-generation of all-round removals in London
Our professional removal services in London are unlike anything you have ever seen or experienced before simply because they are remarkably innovative. We rely on the most advanced and up-to-date moving vehicles that are currently available on the market. Plus, we are not afraid to adopt new moving methods. We have also installed the latest tech in our spacious moving vans and trucks. GPS tracking and route optimisation devices are present on board of all of our vehicles.
Our trusted international removals are the best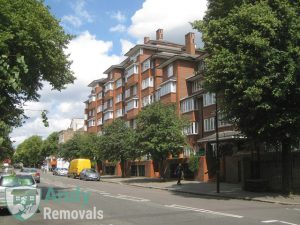 We have no competition when it comes to the delivery of professional international removals in London. As a start, we have many partners in many different countries and the transportation methods that we use are versatile and remarkably secure. We are also familiar with all international shipping and transit laws and we won't let your possessions to end up stuck at customs. For a modest price, you will enjoy London's most comprehensive long-distance removal service.
Paddington, W9, is another well-known district which is situated in the City of Westminster. The area is home to three famous landmarks:
Mary's Hospital which was established in 1845 and has a capacity of 495 beds.
Paddington Green Police Station which is one of Britain's most important stations.
Paddington Station which was designed by renowned engineer Isambard Kingdom Brunel and opened in 1847
Chelsea, SW10, an area associated with football
The district of Chelsea is known worldwide as it gives its name to one of England's most successful football clubs. Paradoxically however the team's stadium, Stamford Bridge is located in the neighbouring area of Fulham. Chelsea, SW3 just like Primrose Hill is an opulent districts which is has numerous famous residents and internationally known landmarks including Chelsea Bridge and Oscar Wilde's house.
The area of Bankside, SE1, is part of the business improvement districts and is situated in the Borough of Southwark in the central parts of the city. The noted junction of Charing Cross is located at less than two miles from the district. The Tate Modern is beyond any doubt the most notable landmark of Bankside. The gallery was established in 2000 and is currently the 4th most visited museum in Britain with over 4.5 million visitors annually.
Top South London areas
Cost effective moving options in London
We can easily accommodate even the smallest relocation budgets because we work with individualised fees that we form with the aid of a moving cost calculator. This pricing method allows us to take into consideration the unique parameters of each house or office removal in London. It also permits us to maintain an excellent quality/price ratio that gives to our clients the best value for their moment. Bear in mind that we also offer lucrative packager deals with which you can take care of several otherwise laborious tasks with one single telephone call.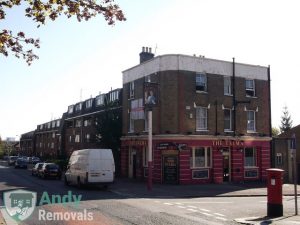 Our moving company emphasises on safety, which is why we use only the finest shielding materials. All packing materials are reusable and recyclable because we aim to provide eco-friendly removal services in London. You can also reach us if you wish to purchase protective products because we do sell them. Note that you won't have to come and get them because we will deliver them to you at any address of your choice, free of charge.
Professional Property Removals throughout Greater London
Andy Removals is an established and reputable business dealing professionally with all types of residential and commercial property relocation in all districts of the capital. There is no limit as to how big, small or complex the job at hand should be – our expertise, technical capacity and available manpower allow us to deal effectively with all stages of any removal. This allows for thorough and efficient coverage of the entire removal process from start to end. Keep in mind our removal services can be modified as per individual requirements or made to include handy additional options like:
Specialised packing and inventory of items;
Delivery of packing materials;
Storage solutions;
Tenancy cleaning, move in & move out cleaning;
Junk clearances;
Qualified removal teams – reliable and efficient removal
At Andy Removals we know there is no room for error in our professional range of services. Because of this we have made sure customers receive nothing short of the best possible removal at the best possible price. All work concerning the move is carried out by qualified and experienced drivers and porters. All appropriate measures are taken to prevent damage or loss of valuables during handling and transit.
Convenient and extensive coverage
Well-maintained vans and trucks
We know from experience that the transportation stage of any London property removal is the most perilous and this is why we maintain a fleet of state of the art vehicles. Our Lorries and Lutons can be tracked via satellite navigation, as they are equipped with modern GPS systems. The cargo sections of our vehicles are fitted with anchoring harnesses that prevent all types of transport related accidents.
Zero risks with our safe removals in London
Our company, our entire team of competent pros, as well as our large fleet of vehicles, are insured. In addition to that, we also offer cheap goods in transit insurance with which you can make our reliable moving service in London even more secure. We have taken various measures such as putting safety gear in our vans and screening each of our new employees to ensure that you will move in the most risk-free way possible.
Most thorough movers in the English capital
Two incredibly important qualities possessed by each of the certified movers in London that work with us is great attention to detail and an impressive patience. Without them, we would not have been able to offer our customers carefully organised and meticulous removals in London. Our dependable and experienced moving specialists stick to every rule in the book and, at the same time, they are amazing problem-solvers who keep the situation under control even when faced with unexpected challenges.
London home to UNESCO sites
These five areas are only a handful of remarkable places which form the capital of England, London. The city is one of Europe's most important capitals and is home to almost 14 million people (metropolitan area included). According to the latest studies it is one of the world's most popular tourist destinations and rivals cities such as Paris in France, Bangkok in Thailand and New York in the United States of America. London is home to an abundance of world famous places of interest including four UNESCO World Heritage Sites. It is also the location of the British Museum which as of date is the 5th most visited museum on the planet and has a collection of over 8 million objects..
The Greenest capital in Europe
Aside of being home to numerous opulent districts and world famous landmarks. The British capital is also the location of some of Europe's largest and greenest open spaces. Hyde Park is beyond any doubt the city's most popular and biggest green area. It was created during the first half of the 17th century and presently spreads over 625 acres. It is managed by the Royal Parks and is open for visitors all year long.
Greenwich Park is another well-known open area. It is located in the district of Greenwich which is also home to the Royal Observatory. The park was first enclosed during the 15th century and covers 180 acres. Its main features are the aforementioned planetarium which is one of London's most visited touristic sites and Queens Oak. Other notable green spaces in the city are Green Park, Bushy Park, Regent's Park, Kensington Gardens, Richmond Park and St. James's Park.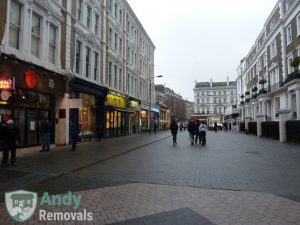 The British capital London was founded by the ancient Romans over two thousand years ago as a military outpost which then became a permanent settlement. The City of London (not to be confused with Greater London) is the descendant so to say of the original roman outpost, it is sometimes called the Square Mile because of its 1×1 mile (roughly) size. In modernity, London is world class city, centre of finance and culture. However the metropolis is struggling under the size of its own population which happens to be the largest in Europe. London is considered a multicultural city.
The London Eye is one of the English capital's most distinguishable structures. It was designed by Marks Barfield and opened to the public in 2000. The Ferris wheel is 443 feet tall, which makes it the fourth tallest structure of its kind in the world. It has 32 sealed passenger capsules that have a combined capacity of 800 people. Each gondola represented one of the London boroughs.
London is a city that is constantly growing, developing and improving. That is why, while some districts in the capital have always been popular and prestigious, other have only started to attract the attention of Londoners. Such is the case with Woolwich, for example, which will soon welcome a new line on the city's Underground network. Acton's image has also improved over the last few years and it continues to be listed among London's affordable areas.
Did you know that there are more than 20 rivers in London? Most of them are tributaries of one of the two big rivers that flow through the English capital – the Thames or Lea. A great part of them are subterranean rivers which mean that they actually flow underground. Still, the Thames wins the crown as it is one of the longest rivers in the UK. There are more than 100 bridges that cross it over.