If you have ever taken your time to consider how many items there actually are in your household you would be shocked at how much effort would go into packing and transporting every single one of them. If you need to move your home in London, Andy Removals has got just the right things for you. By hiring our capable packers and movers you are sure to save yourself a lot of stress and some money.
Most experienced movers in London
Providing our hundreds of clients with excellent removals is challenging work, however it is nothing we can't handle. During our many years in the field we have picked up the know-how to make fast, cheap and safe relocations in London.
Our team has never failed to satisfy both ours and our clients' desires. They all have been carefully selected for their motivation, handiness and all-around politeness. To make sure they are up to par, every single one of them undergoes our extensive training to become a master of all things related to removal solutions in London. You would be hard pressed to find them a job they couldn't handle or a clients who has not been content by their impeccable quality of work.
The right tools for the job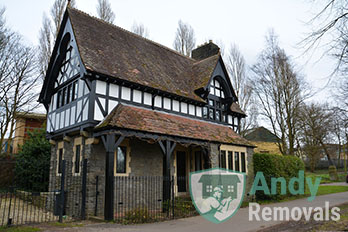 Despite appearances the instruments you use to make a removal are vital to its success. One must strive to provide the best quality of:
Packing materials
Transportation tools
Vehicles
When moving your household in London our relocation experts always handle your intimate belongings with care and pack them in the best possible supplies, ensuring security and eco-friendliness.
Our transport fleet consists of the newest lorries and loutons and we have pro drivers operating them. You can count on their skills to deliver their cargo on time and intact anywhere in London.
Easy to reach, cheap to hire
Since our main selling point is comfort we aim to maximize it always. We can be booked either by phone or online, whichever you prefer. All of our work comes with full insurance, as well as very flexible working times. To offer the most affordable home relocations in London we have a unique way of calculating our rates. instead of a fixed prices, we base in entirely on the amount of work (and resources) that goes into a single job. Do not forget to ask for a price quotation beforehand to find out how much your move will cost you.
London has been the most influential city on the Old Continent for centuries. It hold one of the most prosperous and populous communities of various cultural and ethnical backgrounds and beliefs. each year millions of people visit it, looking for job and education opportunities, or merely admiring its landmarks.