Moving out of their parents' home is something a lot of young (and even not so young) people are avoiding these days. The reasons for that are different and vary from mere laziness and a desire to postpone adulthood and all the responsibilities that come with it, to the poor job market, low income levels, etc. In fact, the percentage of young adults (20 – 34 years old) who are still living in their childhood home is higher than ever before in the UK. Statistics show that:
More than 20% of young adults in the country live with their parents
32% of men aged between 20 and 34 still have not moved out of their childhood home
The percentage of people aged 25 to 44 who live alone has decreased by about 16% in the past decade
Young adults purchase their new home at an average age of 32, while their parents bought their first house at the average age of 26
If you are part of this statistics, you are probably looking forward to the day when you will be able to pack your stuff, find cost-efficient house removal services in South Hornchurch RM13 or some other area and move out. But to make that big step, you do not really need a big paycheck or lottery money. Sometimes, you need a sign and if you can't see that sign, you can count on us to help you open your eyes to those signs.
You are a legal adult but you have a curfew
Do your parents still boss you around? Do you still have a strict curfew? Well, it is time for you to move out. Yes, you are indeed living under someone else's roof which usually means that you need to follow certain rules. However, if you have failed to reach an agreement on many day-to-day things this probably means that you are not contributing in any way to the household and that you are not helping around by doing basic home chores such as cleaning, cooking, etc. If you are doing these things and you are paying bills, then you are in for a bad deal, dear friend! Run as fast as you can.
You have no idea of how to cook or do your laundry
If you lack basic survival skills such as knowing how to use the vacuum cleaner, do your laundry or cook a simple omelette, you need a crash course in adulthood. The best way to sign up for it is if you move out of your parents' place.
Your room feels and looks like a time capsule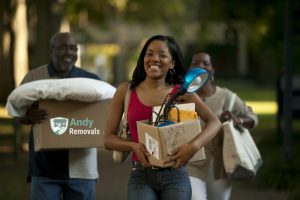 Is your room covered in posters of music bands and film stars that were popular in a previous decade? Yes, we know – you do not want to redecorate because you are planning to move out soon anyway. How about instead of "soon" you pick a more specific timeframe such as next month, in two weeks or maybe even tomorrow. Find a reliable packing service in London and start planning your move.
You are over 30
When in your 20s, you can come up with several reasons to postpone moving out of your childhood home – you are still at university, you are looking for your dream job, you are waiting for that big promotion. In your 30s, however, you need to accept the facts as they are and to make do with whatever you have.